Have you submitted resumes with no response or interviewed
only to find that the company hired another candidate?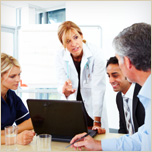 Getting a job can be a frustrating and overwhelming process. Due to downsizing and job cuts, highly sought after positions are now more limited than ever, and the competition is fierce.
With hundreds of candidates applying for the same position, how can you stand out? What makes you more desirable than other equally qualified candidates?